Great Floor Sanding offers a range of premium floor sanding and floor polishing services in Golders Green. No floor sanding job is too big or too small, from small residential projects to large commercial projects, Great Floor Sanding does it all. We use the latest technology to deliver top-quality results, to speak to one of our floor sanding experts please fill out the form on our contact form. Floor sanding is almost indispensable to keep your wooden floor in order. Earlier, sanding was associated with a lot of dust. But today, advanced technology has made dust-free floor sanding possible. Although dust-free sanding does not mean any dust at all, it has largely reduced the creation of dust.
Whether it is wood floor sanding for residential buildings or commercial ones, it is important for the wood floor sanding service provider to understand the prerequisites of the client as the success of the business is directly related to the satisfaction of the customers. Our wood floor sanding experts understand that the priorities of a client who wants to redo floors in his commercial property are different than the priorities of that client who wishes to have the wooden floor sanded in his home. The business owner cannot simply shut down his commercial building to accommodate the wood floor sanding experts.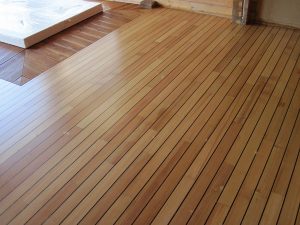 Our service ranges from a light sanding of a wood floor or kitchen worktop to a deep floor sanding of various wood species and designs such as plank, parquet or floorboards. We provide an aftercare maintenance programme as an integral part of our superbly professional services. The sanding/resurfacing of wood floors and kitchen worktops coupled with the application of lacquer or wax oil is a craft that we have perfected in our 5 years working with wood floors. We take particular pride and extreme care with all of our projects, irrespective of size. We offer professional bespoke solutions to ensure you get the right lacquer or oil finish for the floors in your home and/or business. We use cutting edge floor restoration technology, the application of advanced hard-wearing products such as Blanchon, you can rest assured that the utmost attention is given to every single detail while remaining fully focused on you and your unique preferences that are required for the finished floor.
We also offer a coating system for concrete floors. (internal only). You can choose your colours from our colour charts, be it red, yellow, black, whatever you want. We will sand your concrete and coat it with our hardwearing products. From our sales team through to our craftsman, we will offer you the best service possible and since we work with only high-quality materials we can guarantee a level of quality and customer satisfaction that can't be matched. We are proud to be able to deliver superbly finished timber floors that match the vision of our customers.
But why worry when you have us? As mentioned earlier we are the top experts in this field and therefore we realize the expectations of a client who owns a commercial property. We make sure that our service is top-notch so that the client is completely pleased and content with the result and is able to impress his own clients and business merchants. Because the business is affected by a long dysfunctional office, we try our level best to complete the wood floor sanding Golders Green service well within time, so that the business of our client is not hurdled and he is able to carry on with the routine aspects. This is all possible with the unique and modern wood floor sanding equipment that we use. It is able to suck all the dust that is discharged during the process of wood floor sanding in Golders Green.
We are also happy to carry out restoration or maintenance on wooden floors fitted by a third party. Please click on one of the two options on the right to enter the website and find out a little more about the services we offer and the ways you can contact us. Free consultation and quotation offered, just call 020 3404 9697 to arrange an appointment.
We Also Provide Floor Sanding In The Following Areas: