Give your home or place of business a deserved transformation with quality wooden floor installation that lasts for years afterward. What you get from the floor fitters in Maida Vale W9 is skill, precision, and experience to lay down every type of floor. You have complete control over the process from the moment you pick up the phone. And with our numerous design options, the end result is going to be exactly what you were after.
Why Should You Book Us for Wood Floor Installation in Maida Vale W9?
When it comes to wooden floors, you gain far more by using us for wood floor installation in Maida Vale, in the long run:
Premium Wood: The key to lasting wood flooring is the material used. We work only with the highest grade oak, cherry, ash, maple, pine, and walnut.
Property Value Increase: Wooden floors that last attract real estate agents who know great craftsmanship when they see it and lead to increase in your property value.
Design Choices: No design is outside our reach. From hardwood and engineered to laminate and parquet, you decide.
What Happens During Your Appointment with The Wood and Parquet Floor Fitters?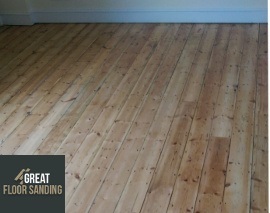 Once you have selected the material and floor type, a consultation team is sent to inspect your property and when necessary to perform concrete subfloor leveling to ensure the wood floor is going to be level in the end.
Depending on the type, your floor can either be floating, where the boards are glued together, nailed down or glued down, where the boards are glued down to the floor beneath.
You can also request skirting board and beading installation, sound and damp proofing, and door and door frame trimming from the wood and parquet floor fitters.
More About The Skilled Wood Floor Fitters in Maida Vale
What allows us to continue working in the industry is our dedication to quality and an emphasis on skilled labor. We hire only established, professional London wood floor fitters, who are certified and who have accomplished numerous projects for both homes and offices. Your team consists of experts in the field who use only the best equipment and materials to provide an efficient service that saves you time and leaves you with a wooden floor which will last for years on end.
Now is the Moment to Book The Floor Layers in Maida Vale
Now that you have decided on installing wooden floors, call 020 3404 9697 to get in touch with the office and schedule your no-obligation on-site consultation. You can contact us every day of the week from Monday to Sunday with the inclusion of bank and national holidays. All of the wood floor layers in Maida Vale are here to help you create a unique service package and accommodate all your needs whether you want more information regarding our services or want to make alterations to an existing appointment.